The kind of poetry I want
Jennifer Bartlett, John Godfrey, Jackson Mac Low, Miekal And, Robin Brox, Luxorius, Yugen
Jennifer Bartlett, (a) lullaby without any music, Chax Press.
These etched words take flight into the everyday of husbands and birds, crystalline reflection and self-possessed repose. Bartlett's poems sparkle with unadorned being and sardonic becoming. Till we become ourselves in their reflection, refigured as beauty.

John Godfrey, Tiny Gold Dress, Lunar Chandelier
The evanescent lilt of everyday ruminations percolates through these wistful poems, ear bound to ambient eye's wry regrets and tender hopefulness. Perception becomes an aroma of reflection and infatuation in John Godfrey's fractured songs. Here, now: good as gold.
PDFs of the 8 issues of Yugen (1958-1962), ed. Hettie Cohen and LeRoi Jones (as he called himself art that time). See commentary by Kyle Schlesinger:
Luxorius, Opera Omnia or, a Duet for Sitar and Trombone, tr. Art Beck Otis Books/Seismicity Editions
Neeli Cherkovski review
The sixth century Latin poet from Catharge is rollicking and outrageous in these artful translations.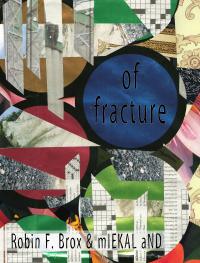 Robin Brox and mIEKAL aND, of fracture, Xerox Sutra Editions
rewriting Factura by Bruce Andrews
Download pdf (5.3mb) (or purchase via link above)
of fracture is a resounding blast from the past, when syllables roamed free on the page and ears had bounty crops. only now it's even better, with all the echos.
Jackson Mac Low, 154 Forties, ed. Anne Tardos, Counterpath